This Week on the Show
On Wednesday, it's Military Moments!


Send a special shout out to your loved one over seas!


On Saturday, George Strait will be in the spotlight!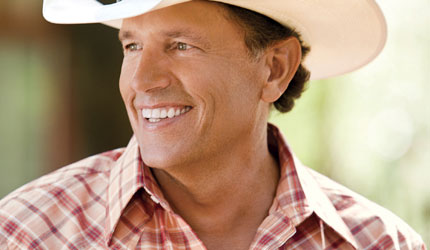 On Tuesday, The Band Perry will be in The Spotlight!








On Thursday, Kenny Chesney will also be in The Tuesday Night Spotlight!!









It's time to download some new music!!

Click Here to download Kenny Chesney's new album, Life On A Rock!
Click Here to download Brad Paisley's new album, Wheelhouse!
Click Here to download Eric Church's new album, Caught In the Act: Live!
Click Here to download Thompson Square's new album, Just Feels Good!
Click Here to download Blake Shelton's new album, Based On A True Story...!
Click Here to download Kacey Musgraves' new album, Same Trailer Different Park!
Click HERE to download Tim McGraw's new album, Two Lanes of Freedom!


Did you miss Lia's spotlight interviews with your favorite country stars? Don't worry because we got them all on video for you below!




Help The Band Perry with Outnumber Hunger!

1 in 6 Americans struggle with hunger.




If you want to help The Band Perry fight hunger then you can go to their website Here



Military Moments




Check out this website called "Heads at Ease" where they make Pillow Cases for our troops!
Join now so you can enter contests, access listener exclusives and receive special coupons! If you were previously a Lia Loyal Listener member, we'll still need you to enter your information on this new website to join.
Lia's listeners show us what pulls at their American Heart strings!
Check out pictures of Lia with some of your favorite country stars!